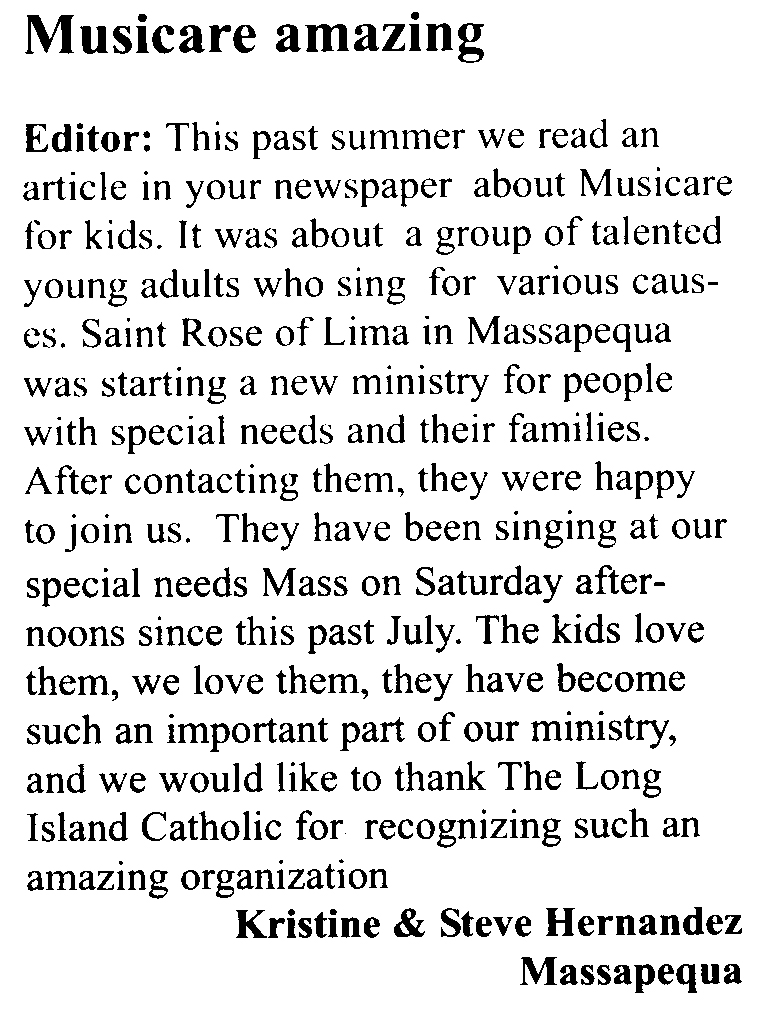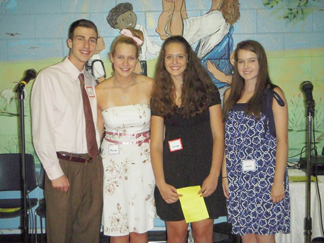 Chris, Melissa, Crissy Prisco and Lauren
sang at the August 2008 "Special Needs" mass .
Kristine Hernandez and Merika
before the February 14, 2009 mass.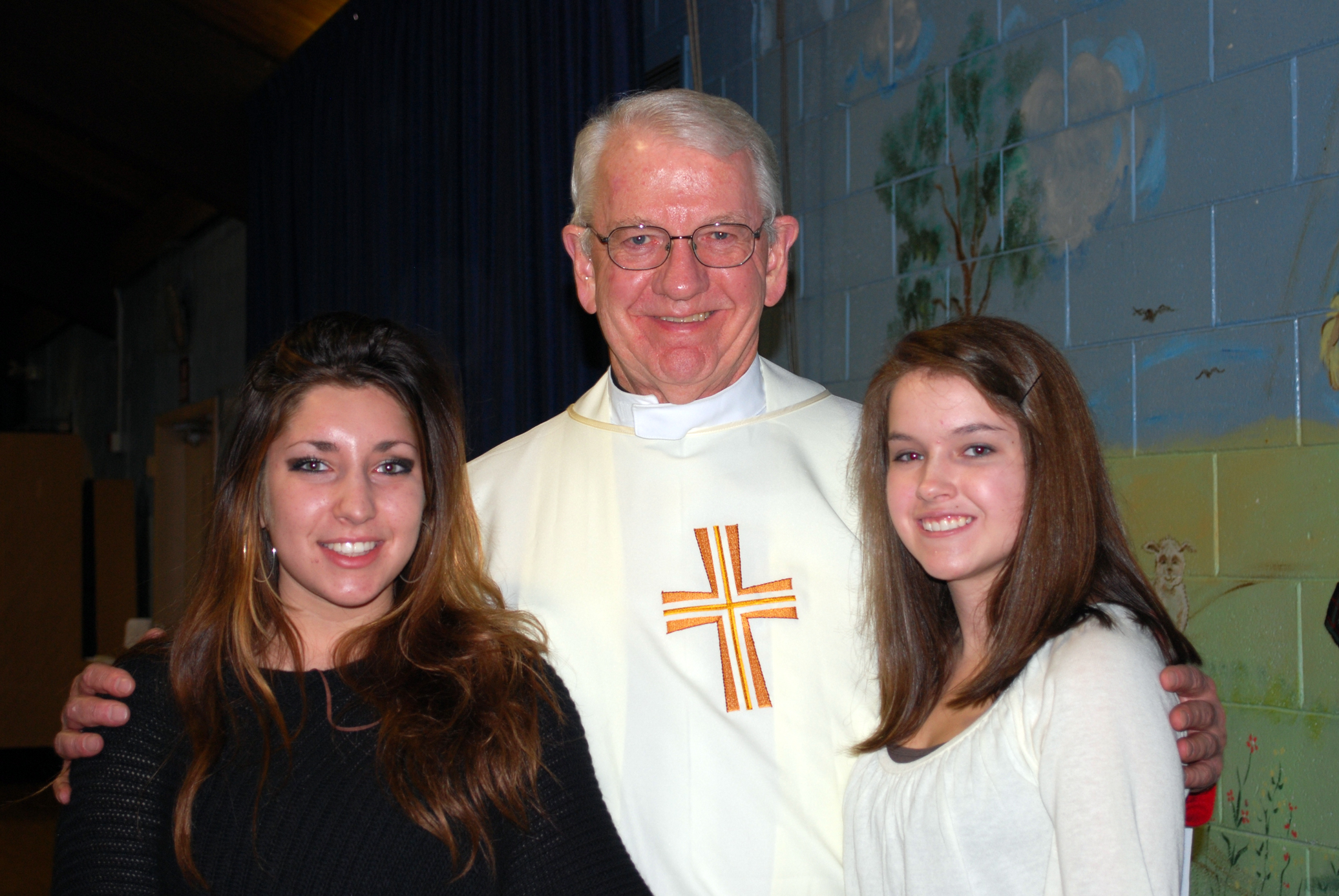 Merika, Father Hurley and Lauren at the
November 2008 mass.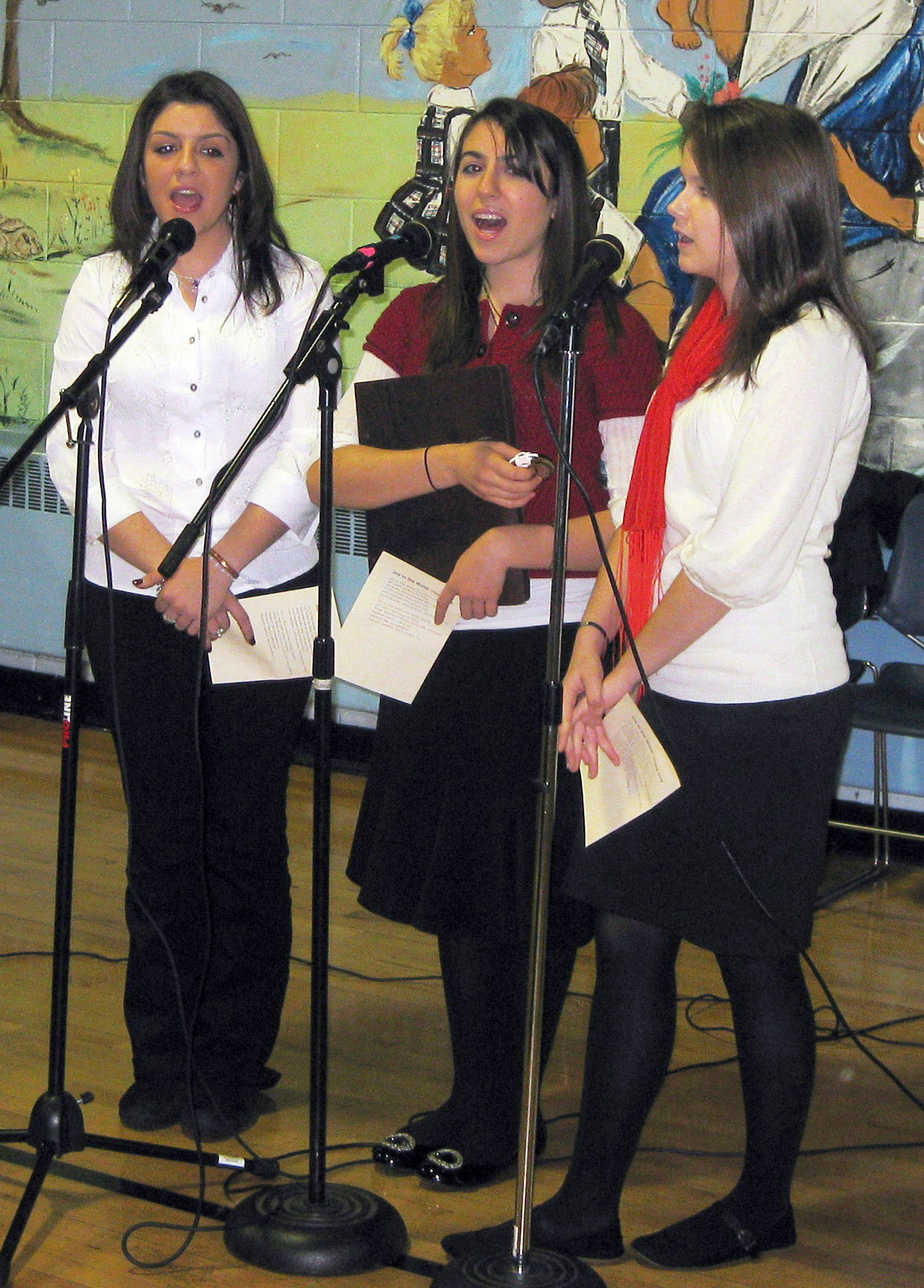 Dominque, Victoria and Lauren singing at for December 2008 service.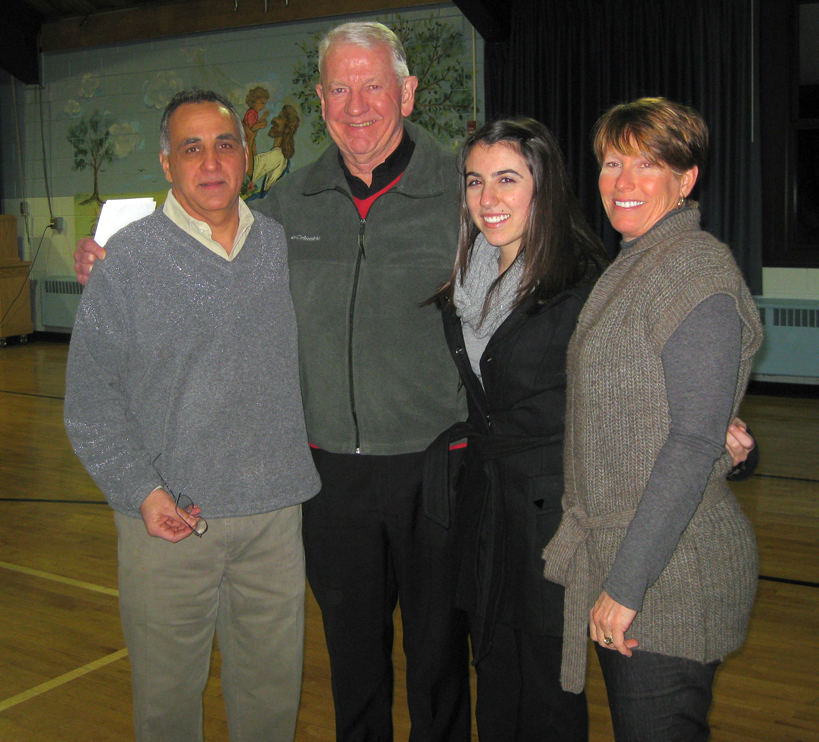 Steve Hernandez, Fr. Hurley, Victoria and Kristine Hernandez
following the January 2009 mass.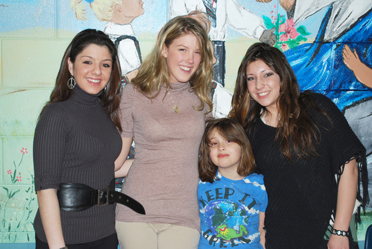 Dominque, Katie and Merika with Heather, a parishioner, at the April 2009 mass.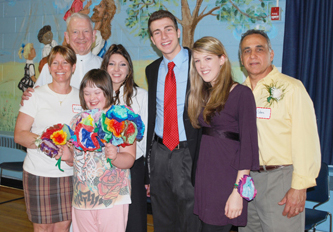 May 2009 The 1st Anniversary of The Special Needs Mass and Mother's Day Celebration. Pictured left to right: Kristine Hernandez, Fr. Hurley, a Special Parishioner, Merika, Chris, Katie and
Steve Hernandez.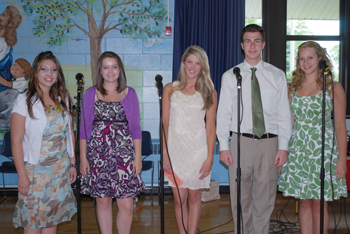 Merika, Lauren, Katie, Chris and Melissa sang at the July 2009 mass.
TeleCare filmed this mass for their Annual Ministries Appeal promotion.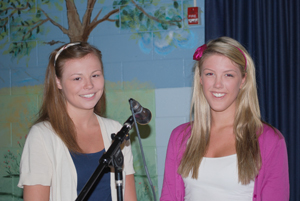 Katie and her friend, Jacqueline Sumsky, from Our Lady of Mercy Academy, sang at the
August 2009 mass. Jackie is a parishioner of
St. Rose of Lima.