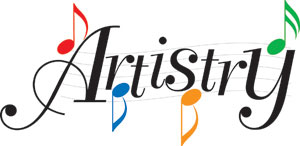 Artistry started as a vocal group comprised of four high school girls who were invited to perform at several charity events. They then chose to entertain at local nursing homes and assisted living facilities. Since singing for stewardship was such a positive experience for them, the girls decided to pursue their volunteer efforts; Artistry made a commitment to fund raise for children with disabilities by creating musical concerts. They would establish this idea into a not-for-profit organization.
In addition to their fund raising efforts, Artistry branched out and performed in many other arenas. They sang the National Anthem at Shea Stadium in the summer of 2007. They performed at local Veteran's Day and Memorial Day ceremonies. They also participated in the Huntington Cultural Arts Program.
Although they still do performances as a quartet, they have united with fellow members within their organization. They have now evolved into one group known as MusiCare
for Kids.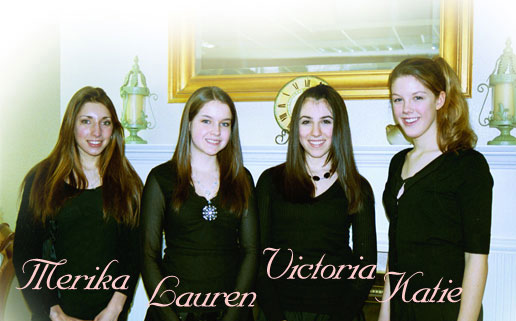 For profiles, click on their names in the photo.
At present, the Artistry girls are juniors in high school where they are
active in chorus and theater.
Lauren Kenedy and Merika Lang attend St. Anthony's High School in
South Huntington,New York. Victoria Ferrera and Katie Stiene are students at Our Lady of Mercy Academy in Syosset, New York.