The founding members of the MusiCare for Kids program have a close bond as they all graduated from Trinity Regional School in East Northport, NY. Singing, musical theater, and cantering were a big part of their grammar school lives thanks to the musical guidance of Mrs. Kathy Barnhart. Although they moved on to various high schools, they decided to stick together and form a singing group which has become a not-for-profit organization known as MusiCare for Kids.
MusiCare for Kids first started their service by performing for seniors at nursing homes within the local community. They were then invited to sing at several fundraisers. The response to their performances was overwhelming, so the group decided to take their volunteer work a step further. They wanted to do their own fundraising by creating musical shows while helping others. By January of 2007, they officially formed a not-for-profit organization known as MusiCare for Kids. This organization would achieve their goal of incorporating their love for music while helping those in need, specifically disabled children and their families.
When the MusiCare for Kids founding members first began their mission, they actually consisted of two musical groups within the one organization. Artistry was a girl quartet led under the direction of Donna Lipari. Sibling Harmony was a brother and sister duet. As time progressed, the members felt that becoming one group would make for more interesting shows; in addition, it would allow for more growth within the organization. The founding members have now evolved into one group of singers: MusiCare for Kids. They plan their own shows, pick their own music and create their own musical arrangements according to the audiences they are entertaining.
For profiles, click on the names of the founding members in the photo below.
Click here to view Artistry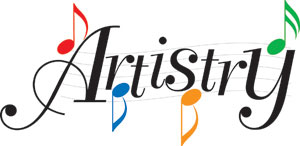 Click here to view Sibling Harmony