Melissa Prisco recently graduated Our Lady of Mercy Academy in Syosset, New York and attends Manhattanville College in Purchase, New York where she is majoring in Performing Arts.

Chris Prisco is a junior at Chaminade High School in Mineola, New York. They are very active in music and theater as well as many other school organizations.
To contact us please call 631.348.3673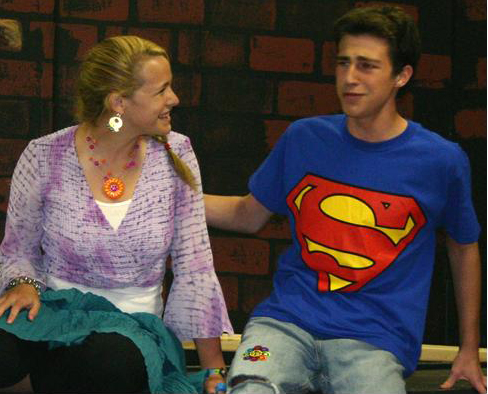 In August 2007, Melissa and Chris
were in
Godspell at the
Take One Theater
in Smithtown,
New York with
Chris in the
leading role.
Chris and Melissa Prisco have been singing together for as long as they can remember. They officially started their brother/sister duet known as Sibling Harmony while in high school. They have always taken an active part in musical performances within their community both individually and together as
a team.
In helping to create a successful charity organization, they made a commitment to using their musical abilities in a stewardship manner. They dedicated themselves to performing at local nursing homes and assisted living facilities. Sibling Harmony became committed to fundraising for disabled children in order to make this organization possible.
Although Melissa has moved on to college, they do perform together as a duet whenever possible. Sibling Harmony has now joined together with fellow members within their charity. They have now evolved into one group known as MusiCare for Kids.
For profiles, click on their names in the photo.

Chris and Melissa recently performed in the
Chaminade High School Play "Anything Goes"
with leading roles in March 2008 .